Its officially summer!! Bring on the high temps in the 100's and record setting days to beat from years past!  I thought I would share a few fun styles that are inspiring me this Summer!!  Please share your summer favorites too!!  The thing about summer for me….. its just another season.  Every day I have to go into work and the only time I get to really vedge and wear relaxing fun stuff is after work or on weekends!  I'm always looking for great ways to stay cool and in style! 
Here's some inspiration for summer styles at the work place!  I'm really big into finding new places with fun styles and I got caught up digging through Crossroads Clothing line and found some cute stuff!  I see lots of Pinterest boards that are put together and this is my version~

I love simplistic styles like these.   I am often found wearing a black skirt which goes with nearly everything.  You can dress it up with a sassy sheer top or something as chic as a printed Tee.  Silver is also a favorite of mine, so the silver heart tee grabs me and those flats are a perfect match!  I've been using the same purse for nearly 6 years.  I've been very picky about which bag I really want to carry and adore the flower style bag!  In the summer, the flowered style purse looks flirty and fun. 

When I was looking for my favorite styles for the work place, I couldn't believe the prices at Crossroads.  Afforable and easy payment with paypal!
What are you loving for summer styles this year?  I am always on the hunt for some new and fresh ideas to keep me working in outfits that are comfortable and fashionable! 
Here's an inside scoop…
These are the colors for summer of 2013!  I am so glad to see lavender, lemon and the pinkish linen on this list!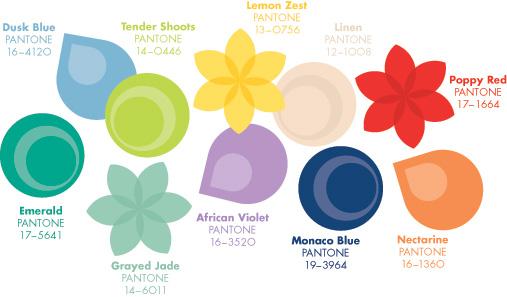 Have a great weekend!!

Disclaimer: This is a personal blog and the opinions are 100% my own.  This post is written in partnership with Crossroads.
Pin It