My post to wish Ryan a Happy 5th is coming 1 week late as most all of us have been sick.  Ryan's 5th birthday party was planned the weekend before his special day and that Friday night he caught the bug that has been going around.  You all may remember my post about "Reasons to RSVP" and I honestly couldn't tell you who was planning to come for his party so I couldn't cancel.  Ryan had been so excited for the party and as they say… 'The party must go on'.
Ryan's birthday party was held at his karate school.  It was by far the easiest party I have ever had to plan.  They handled the pizza, the drinks, the paper products and the entertainment!  All I had to do was come up with the cake and favors!  EASY!!  I thought I'd show some highlights from his party.
First up are the favors.  After years of buying toys and puzzles and random things in between, I have come to the conclusion that unless you are spending high dollar for favors that will last—you are wasting your money.  I reached out to my favorite cookie gal to get some awesome Spiderman Cookies made and put them in Spiderman favor bags!  Cookie Coterie is seriously the best and the kids loved them!!


Then there was the cake decision.  I have really gone over and beyond on cakes in the past and I spend so much time cutting and trying to get everyone the right flavor that I opted for the cupcakes this time.  Hands on Design made these amazing cupcakes and they were perfect!


With the easy stuff aside, all we had to do was enjoy the party.  Ryan tried his best to keep up but sat out for most of the party.  Bless his lil' heart.
 
.
I love this picture of Reese going up to Ryan to see if he is okay

A great party, great friends and great gifts!  I would say that this was a Happy Birthday after all!
Tomorrow I am going to be with A Night Owl Blog for a weekly instagram link up and then Wednesday I'll be back with Emmy Mom with our monthly Photoaday recap!  Join us!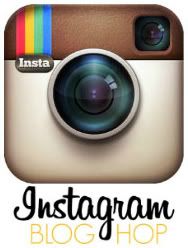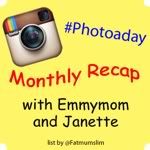 Pin It