I've taken the PYP Challenge!!  This was a challenge that Ashley from Cherished Bliss and I approached blog friends to do to get our upcoming "Show Us Your Plum" link party off to a great start!! We sent a group of gals items from PYP to use anyway they wanted to link up with our party that starts February 1st!! Hope you join!!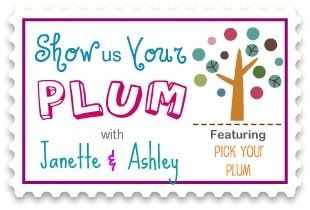 My project started with pieces of wood.


I decided I would personalize this into my Blog Banner to hang in the house!
Supplies:
* Red &White paint
*Sponge Brush
*Ribbon
*Glitter letters
 

I started off by painting the edges all red & then painting the surface white.


I thought creating a pink cloudy effect around the edges would look cute…

I added my letters and a lil heart to spell out my blog name and got Erik to drill holes in the smaller wood pieces to align with the larger piece.   I used small ribbon to feed through to dangle them down!
 

For those of you wondering what 5.26.07 stands for: It is the day Erik and I got married…. When the Johanson Journey actually began!

Have you bought something fun from Pick Your Plum?  I'd love to see your project!!
Pin It