Hey ya'll! I wanted to give you the details for the fun Recap party happening here starting

Dec. 9th!

You might recall my post
HERE
giving some introductory information about this cute lil' button….

So here is the scoop!!! What is the 2011 Review Extravaganza?


It is your chance to write up some posts and recap what happened during the year. You can put your favorite pictures, tell your favorite stories, link back to your favorite posts, however you want. We have all had months where we fell into a slump but there is still a chance for you to share what you were doing even if you didn't blog about it during the recap months.
Starting next Friday- you can come here or to any of the other bloggers hosting this extravaganza and link up your post. You only need to link up at one location as it will show up on each of the lists.
Friday the 9th recap January, February and March.
Friday the 16th recap of April, May and June.
Friday the 23rd recap of July, August and September.
Friday the 30th recap of October, November and December.
By the time it is December's recap, December will be practically over. You

DO NOT

have to write your post on Friday, you can write it any day that week, that is just the day to link up. And you will have a few extra days to link up- until Wednesday.
The nitty gritty:
1. Link your post only and not just your blog. (If you need help, I'm happy to do so).
2. You gain a point (entry) EVERY time you link up and include our button!! That is a total of

4 possible entries

.
3. EXTRA EXTRA!!!! This is the most critical piece of info: If you are following ALL of the hosts, you will need to leave a comment on EMMY'S post dated 12/2/11 telling her you are following all to gain this extra point. She's nice enough to keep track of it all (as well as creating this whole fun recap).
When all is said and done, random.org do the dirty work and pick a winner!!
Each of the hosts- ALL 8 of us will personally pick a present for the winner- so imagine getting 8 packages filled with something just for you!! We didn't want to pick random gifts to give away without knowing the winner and trying to make it as special for that person as much as we could.
Please take a moment to stop by and visit the hosts, follow these fab gals and lets see what you've been up to this year!!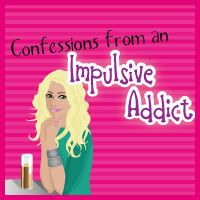 Janette of Johanson Journey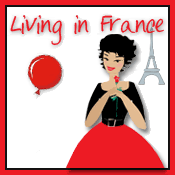 All great ladies you should definitely read! So to break it down really simply
Link up each Friday with your recap-- you will have between Friday to the following Tuesday to link up for it to count for points

Receive 1 point for every week you link up -button

must

be in your post (4 possible)

Receive 1 bonus point for following all of the hosts blog (1 pt) -leave a comment stating you are following on Emmy's 12/2/11 post!

If you are the winner receive 8 gifts picked just for you!
Any questions feel free to ask as we want this to be a great experience for everyone! So get your recaps ready and join in next Friday for the fun!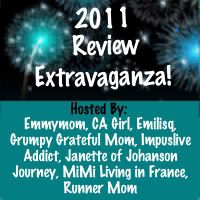 Pin It