If you can manage to get through this post, there is a VLOG included!!!
Please don't forget to take my survey from yesterday's post!!
Click here to take survey
Also, reminder to get your Recap Posts ready to link up starting tomorrow for your chance at a great prize and tell us about July, August & September!!
read the rules here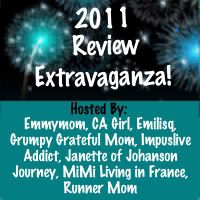 I wanted to share a few things that have helped me get in the Christmas Spirit!
I found a CUTE Button Ornament on Pinterest which lead me to Just Me & Her & Her & Him Blog.  This was so cute that I had to attempt it myself!!  Here is my version of the Button Ornament!

And then, I realized my baskets of cards I've been collecting doesn't do them justice, so I found this idea on Kelly's Blog which I pinned on Pinterest too and wanted to show you my version of the Christmas Card Tree! 
I got this tree at Hobby Lobby 50% off and its prelit! Its a dinky tree but serves the purpose!  Now we can truly enjoy the photo cards we get!!

 
Okay!! Are ya'll ready!?!?!  I've said it before and I'll say it again!! I'm in love with PickYourPlum and highly recommend it!! I am going to be doing a give way for them after the first of the year and I'm SO excited to share it with you!!!
So, if you have about 8 minutes to listen to me ramble and see some fun stuff I got, then sit back and enjoy!!  Oh, and you get to see my kiddo's live and in action!!  (I can't figure out how to get a better quality so if you have tips, let me know)....
If you join PickYourPlum, leave me a comment and let me know.  I'm interested to see how many of ya'll love em' too! 

Pin It